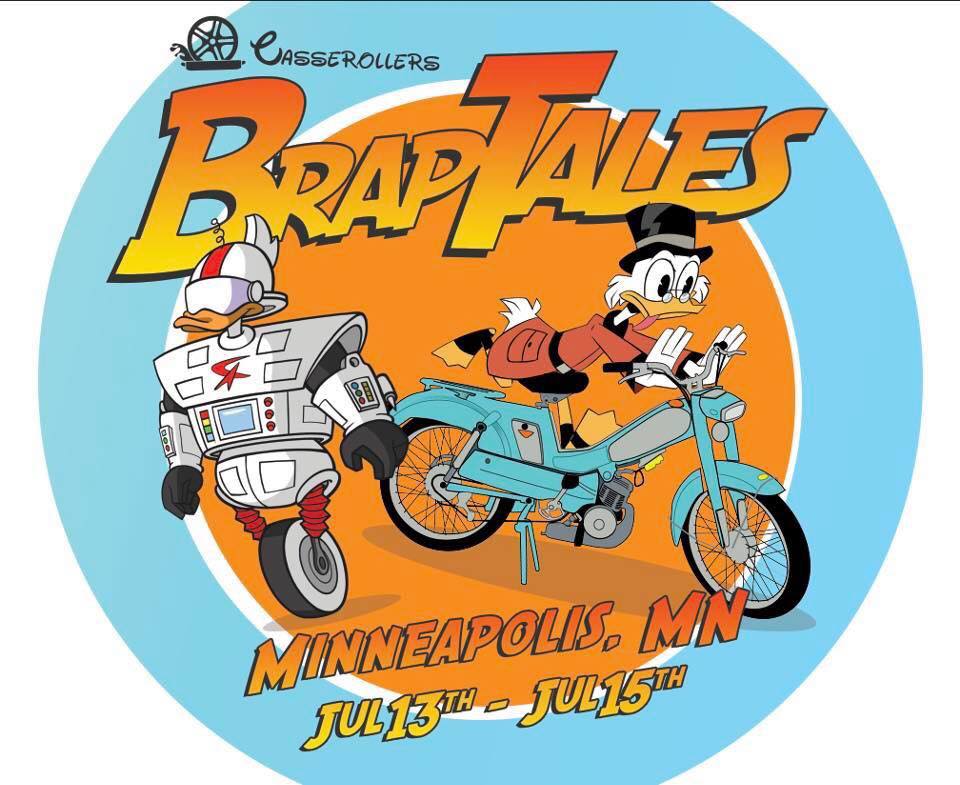 Do you like riding mopeds? Do you like hanging with all your best moped buds? Are you ready for a new and improved Casseroller moped rally?
If any or all of these questions apply, then COME ON DOWN to Minneapolis for BrapTales! A new adventure to share with ALL your friends. Don't have any DuckTales themed clothing don't fret, you'll still have a blast at this rally!
We're gonna have a raffle with all the best prizes, and a hell of a bike that you may or may not win. You can only find out one way! Come on out to BrapTales!
Stay tuned for more updates and get excited for the time of your life at BrapTales! A Woo Ooh!
PS. Bring your swim gear, or you'll think back on it as the biggest regret you've made in your life… Ok, maybe that was a little dramatic…
Check out the facebook event page for more details.