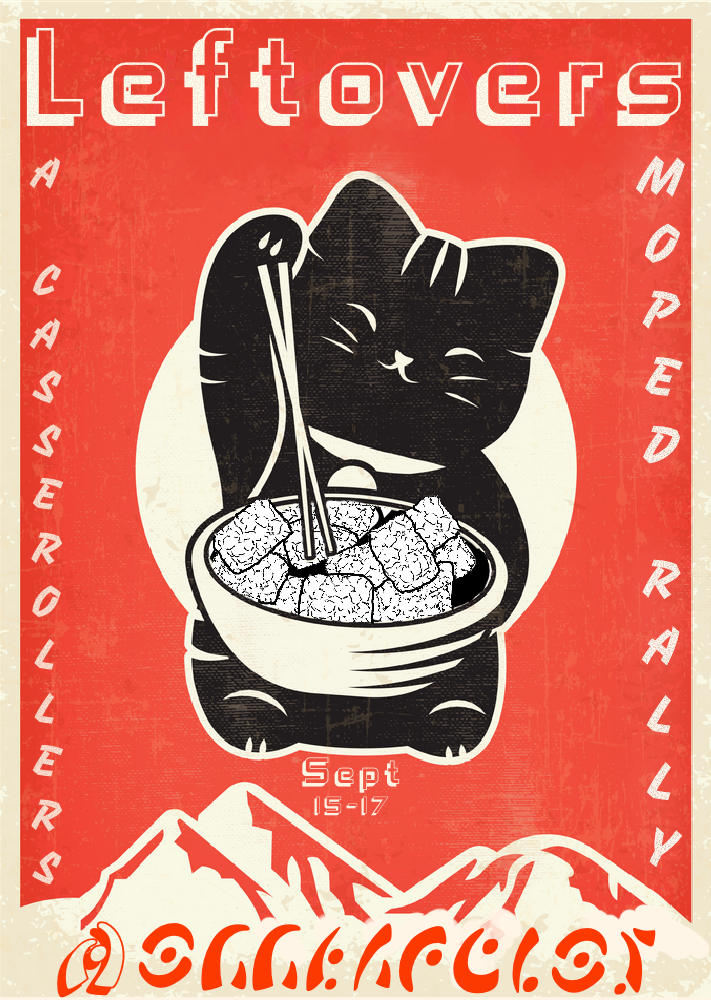 Do you like riding mopeds? Do you like hanging with all your best moped buds? Are you ready for a new and improved Casseroller moped rally?
If any or all of these questions apply, then COME ON DOWN to Minneapolis for Leftovers! A new adventure to share with ALL your friends.
We're gonna have a raffle with all the best prizes, and a hell of a bike that you may or may not win. You can only find out one way! Come on out to Leftovers!